Final day of sale! - Compact Ranger Takedown Survival Bow (arrows sold separately)
A backpackable bow? Aren't there plenty of takedown bows that fit into a backpack?
Well, not quite. In fact when you start looking at which backpacks most people use and how long takedown bows actually are, you realize that the Ranger is a truly unique bow specifically designed to fit INSIDE a backpack, requires no tools to setup or maintain, accepts sights and quivers and stores takedown arrows inside the riser. Now that's quite something in the bow world.
THE CHALLENGE
With the huge popularity of our current folding bows and numerous requests to design another bow that can accept sites and other accessories, we decided to design a new backpackable takedown bow that not only fulfilled this need, but came in at a more affordable price point to make a compact takedown backpackable bow accessible to the majority of people.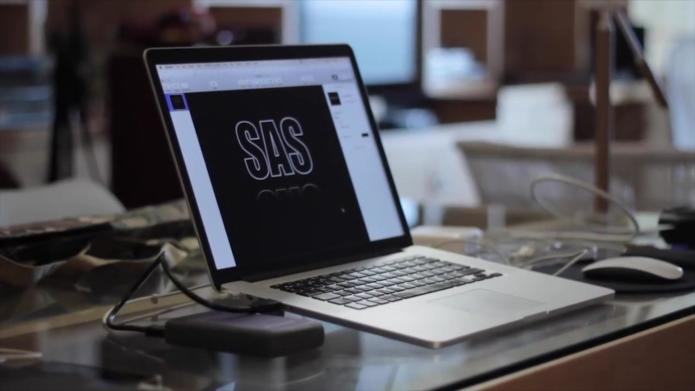 Survival Archery Systems was established in 2014 and currently manufacturers all its bows in Lexington, Kentucky, USA
The challenge was to develop a bow that could pack down into a small 22" backpack, yet was long enough that it did not stack. Stacking is a phenomenon whereby a bow's draw force curve is smooth in the beginning of the draw and then suddenly shoots up at the end, making it almost impossible to draw it back further. This typically happens when a bow is too short for the archer or when the limb to riser ratio is incorrect.
For a bow to not stack for taller archers, it needs to be about 60" in length or longer. And to get a 60" takedown bow into a 22" backpack is where the big design challenge comes in. That was a job for our lead engineer. 
Why is 22" such an important dimension for "backpack-ability"? 
Well, most outdoorsmen prefer to carry 1-day or 3-day packs into the field. These packs are about 22-23" in length and are easier to move around with especially when on the hunt.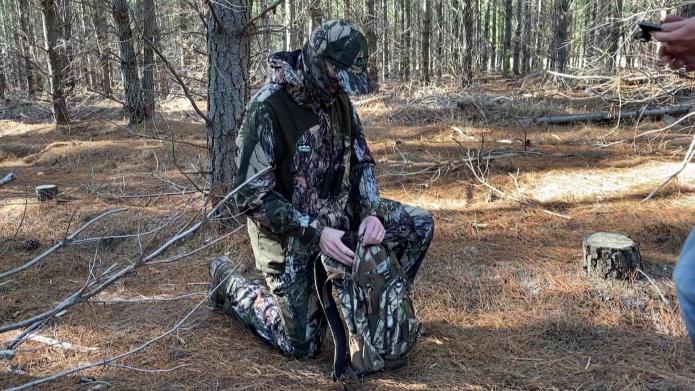 A standard sized one-day backpack used by many hunters.
Our research showed that there are currently no 60"+ bows on the market that can fit into this length of backpack other than those already offered by our company, Survival Archery Systems, which was founded back in 2014 and continues to produce bows in Kentucky, USA even during the COVID-19 pandemic. Some other bows come close, but the limbs are around 24-26" in length when taken down and just don't fit. Bows with 22" limbs are typically shorter than 56" total bow length and therefore stack fairly quickly when used by taller archers.
Another important thing to consider is that most recurve limbs are not very compact nor robust when thrown around in a pack. As you will see later, we overcame the need for using a recurve style limb to reduce stacking by using a straight deep flex composite fiber limb that allows for a smooth draw and an efficient stroke and is super strong to boot. Deep flex is something traditional materials are just not as good at.
And don't worry about arrows being too long to pack either, as we have a solution for that too with our awesome takedown arrows we have been selling since 2014. These actually fit inside the riser of the Ranger Takedown Survival Bow and can be purchased separately.

THE DESIGN CRITERIA AND RANGER TAKEDOWN SURVIVAL BOW DEVELOPMENT
So our lead engineer got to work designing a new bow. Coming from 15 years in an automotive design and development environment he tackled this engineering project with the same skillset and advanced software used in that industry. Here are the design criteria he set.
Design Criteria
Be made in the USA
31" Maximum draw
Be ambidextrous
Must not stack
Fit into a standard 22" (559mm) backpack
Weigh between 2.4 and 2.8lbs (1,09 and 1.27kg)
Be durable
Be corrosion resistant and weather proof
Accept sites, quiver and arrows rests
Be shot with fingers or a release
Be shot off the shelf or off an arrow rest
Shoot quietly
THE SPECIFICATIONS
After all was said and done and the first prototypes came off the production line we ended up with a bow that met all our design criteria and we were happy with every aspect of it. It had surpassed our expectations.
The final design is a riser and limb set that both measure 22" and fit into most standard day-packs. Our bows will be manufactured at our factory in Kentucky, USA and will use corrosion resistant components throughout.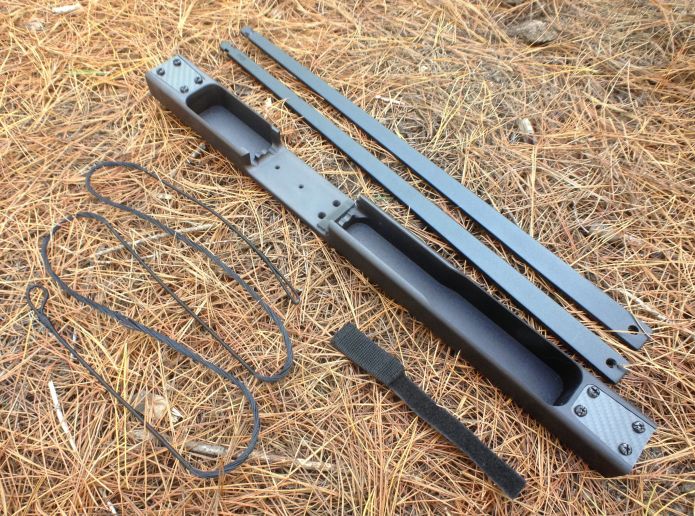 The Ranger Takedown Survival Bow - Aerospace grade aluminum riser, hi-tech composite limbs, carbon end plates and 316 stainless steel screws.
The riser is made from an aerospace grade T6 aluminum and can be shot both left and right handed simply by swapping the limbs around prior to stringing. Our structural simulation software, Creo, has shown that the riser is theoretically capable of "lasting a lifetime" unless you are capable of shooting many millions of shots in your time. The below image shows one of our structural computer simulations of a bow at 31" draw and over 70# of draw force. The colors indicate that this bow sees low stresses when compared to the strength of material chosen for the final production.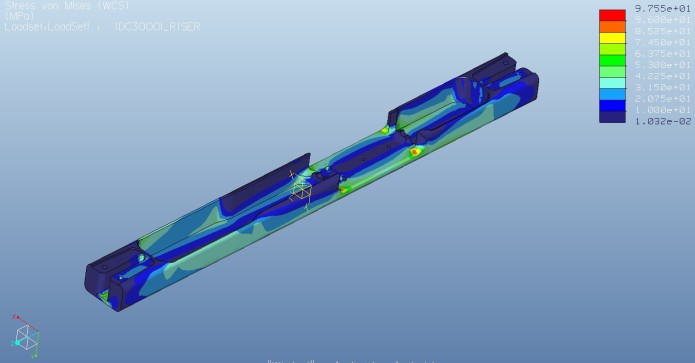 Finite Element Analysis run using our advanced structural software showing low stresses under extreme draw force.
The limbs are made from the same high-tech composite material that we have been using since 2014 and that are also used on most US made compound bows in the market. To date we have (touch wood) not heard of any of our limbs failing in the field. Note: These special limbs must be used together with an endless loop B-50 Dacron string so as to fit correctly into the string groove on the rear of the riser. Our limbs are not compatible with flemish twist or other larger diameter strings.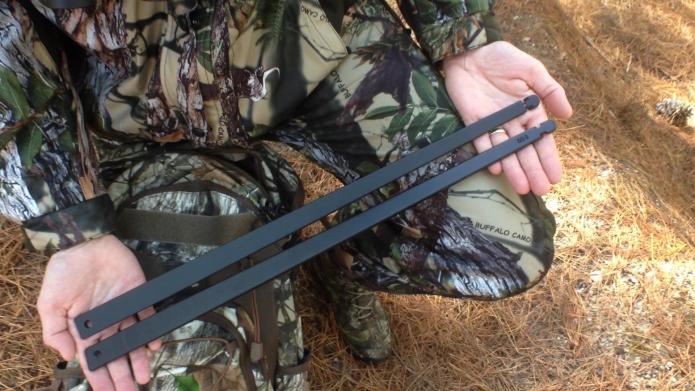 The Ranger's Limbs are manufacture using a US made hi-tech composite material we have used since 2014 and which can be found on many of the US made compound bows on the market today.
The total package weighs in at around 2.6lbs (draw weight dependent) and is able to accept sites, quivers and arrow rests using the ATA standard for mounting and threads.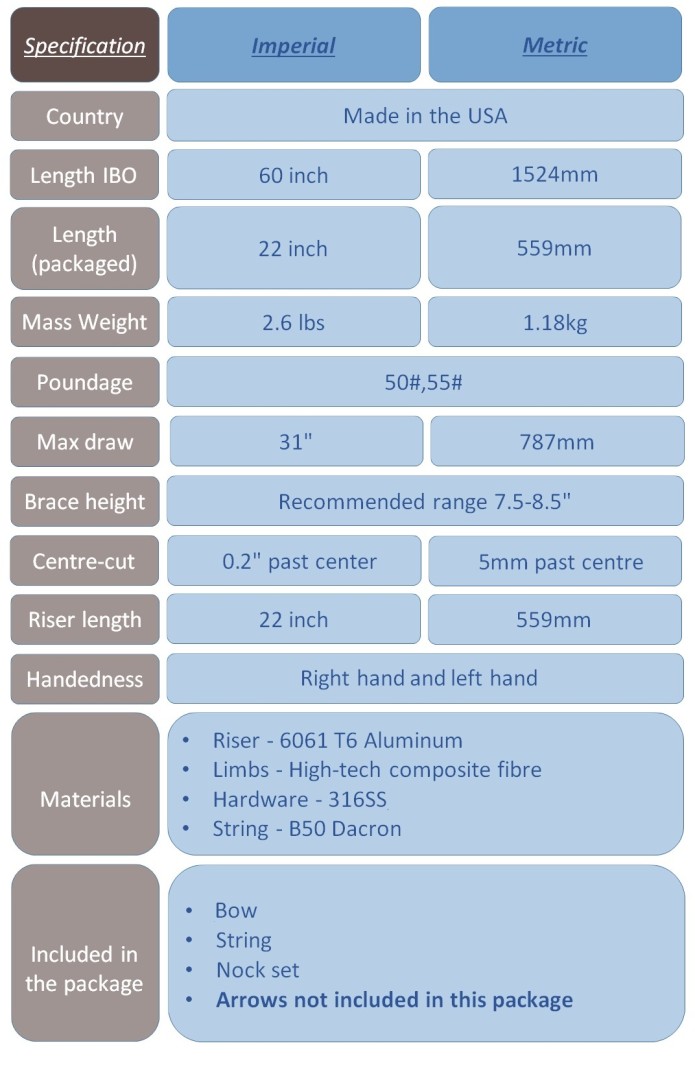 Ranger Specifications
For a rundown of the bow package contents, the preferred setup of the arrow shelf as well as the proper grip for a longbow style survival bow please see the video below.
Please note that we do not accept returns for bows that have been strung up. Should you wish to return your bow for whatever reason after receiving it you must not attempt to string the bow. The bow has special indicator marks which tell us if the bow has been strung and could pose a potential risk to another customer. This is how we ensure that our customers remain safe should a returned bow have been dry-fired without our knowledge. Therefore please ensure you intend to keep the bow once you string it for the first time.