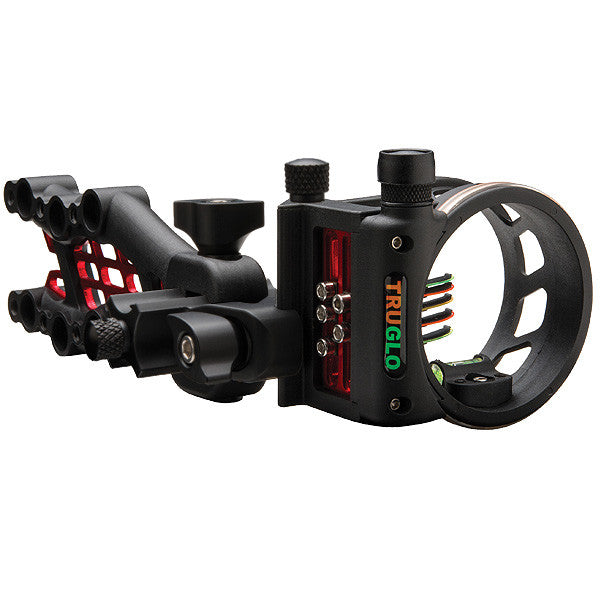 Truglo Carbon Hybrid 5 Pin 19 (Black)
Compatible with the SAS Atmos, Ranger and Scout Bows using standard industry ATA attachment geometry like most other bows on the market.
HYPER•STRIKE™ combines fan-favorite features with new innovations in the world of bow sights. Decreasing Diameter Pins increase accuracy at longer ranges, while the TRU•LITE™ PRO rotary light illuminates your pins to extend your hunt through crucial low light prime–time. With multiple mounting positions, the MAXAMOUNT™ bracket provides more setup options than ever before.
Lightweight carbon composite and aluminum construction
Micro–adjustable windage and elevation
2nd and 3rd axis adjustable level
Extra–long fibers for maximum brightness
Large circular field of view (1.9 in. dia.)
Decreasing Diameter Pin (DDP) design uses smaller pins for longer distances
MAXAMOUNT™ bracket offers three sight radius positions with high / low mounting holes for numerous mounting options
Unique PRO•BRITE™ pin design for increased durability and brightness
Glow–in–the–dark shooter's ring
TRU•TOUCH™ soft–feel technical coating
Adjustable for left and right–handed shooters
Patented